We are a "made by devs for devs" community, founded with the utopian objective of making coding accessible for everyone. To access to our weekly code digest and subscriber-only content you should subscribe to our Newsletter! Free Javascript Cheat Sheet (PDF version) if you join us. Don't leave this page before inserting your...
Unsubscribe at any time. PS: I'm sure you never will, soon you won't be able to live without our weekly digest
This timer is completely useless and does not mean anything, but everyone love timers 💖
---
What

will you receive?

​
​
Just after Subscribing:
5 Javascript Resources pdf: A Complete Cheat Sheet - 250+ JS Resources - 400 Interview Questions - 8 JS tips and tricks - ES6 Cheat Sheet
On the Long Run:
Tuesday:

Weekly digeeeeeests

!!!

Thursday - Optional: Discussions and dev insights - We debate around developer lifes - Examples:

The importance of coffee behind development

/

If you weren't a dev, you'd be a...

​

Gifts, lots of 🎁. We send cheat sheets, coding advice, productivity tips, and many more!

Free PDF version of our articles - Exclusive content for subscribers
​
---
Giveaways each month!
​
Each Month we are giving something to the community. For April, that's a free Udemy Course. We will extract randomly one of our members. What are you waiting for? Go subscribing above!
---
Some testimonials 😉

--> Yes, you read that right, we are doing a free Udemy course Giveaway for our members

--> I know, I know, I'm fun when writing. And you'll only find out only if you join the crew!

We L❤️VE beginners, but even more, we loved helping them!

Ps: I don't understand what she said, but I like the "Awesome"! 私たちに参加すnewsletter.
---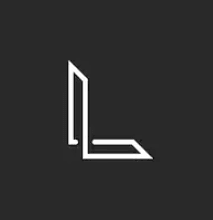 ​